2021-06-04 - the design of everyday things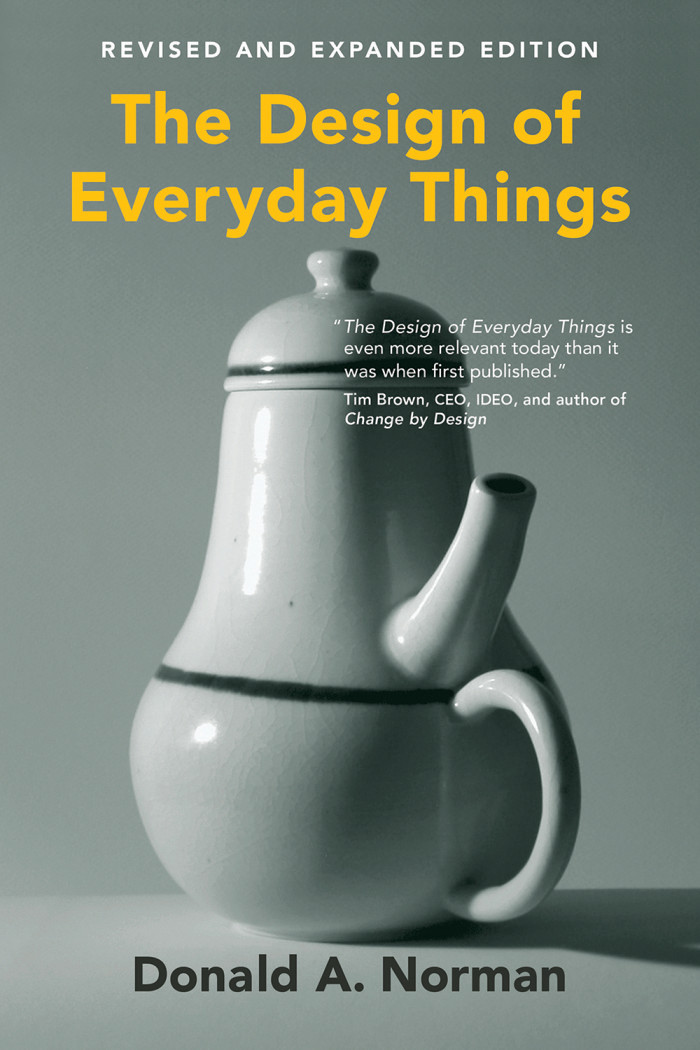 while listening to on of the episodes of hackaday's podcast, Eliot Williams mentioned a book: The Design of Everyday Things. it caught my attention immediately. when i finished reading i concur with Eliot – it should be an obligatory reading material for each engineer. :) just have a look at the cover – while the item looks nice, the designer clearly have though of how to actually use it in practice (not to mention ACTUALLY using it)… and this is how many interfaces are created. this is why it is important that engineers are interested in the field, they are working.
btw: i recently asked a UX designer about the book and he smiled saying: "oh yes – it's our bible!".
btw2: 1st chapter of the book is called "psychopathology of everyday things". enjoy your reading! :)
Back to top